Regular price
Sale price
€150.00
Unit price
per
Sale
Coming Soon
Wool blanket throw made of 100% soft merino lambswool in natural cream/ivory colour. No dyeing - just pure raw and unbleached wool, untouched by harsh chemicals, treatments or fire retardants.

Handwoven on a weaver wooden loom with checkered design pattern, this beautiful throw keeps many original elements of the craft.
The blanket weighs 1.9kg - 4lbs, with a density of 678GSM/m2.

This is a lovely medium-weight Merino wool blanket and is ideal for cooler months and light enough to layer so that you can achieve your ideal sleeping temperature. Cosy for the winter and lightweight enough for the warmer months, this lofty merino wool throw is both practical and luxe. The blanket is very soft, with pleasant natural cream/ivory colour, and is ideal as a bed blanket but it's also suitable for outdoor use.



100% biodegradable using only sustainable renewable materials

100% chemical-free, with no off-gassing and zero VOCs
------------------------------
View full details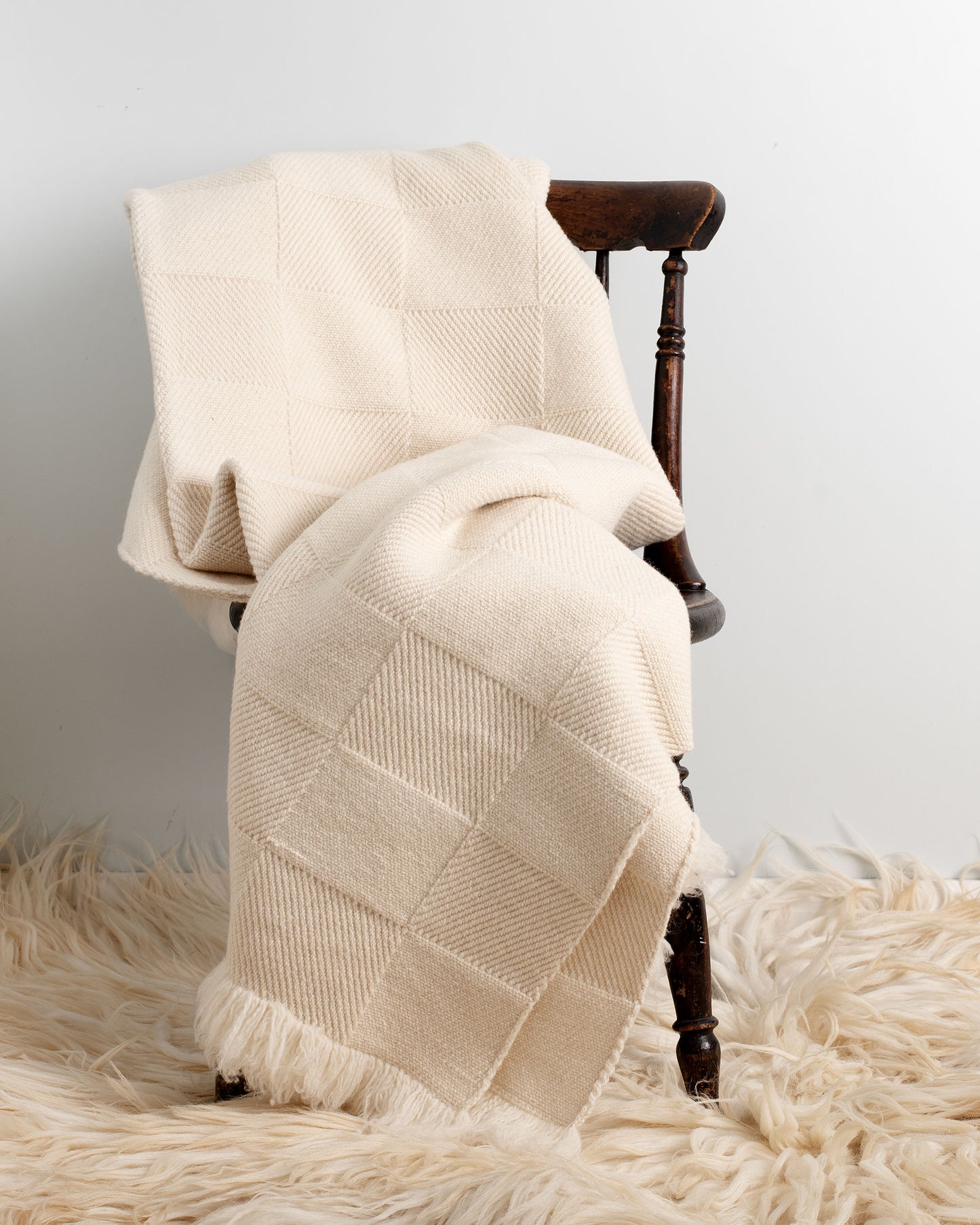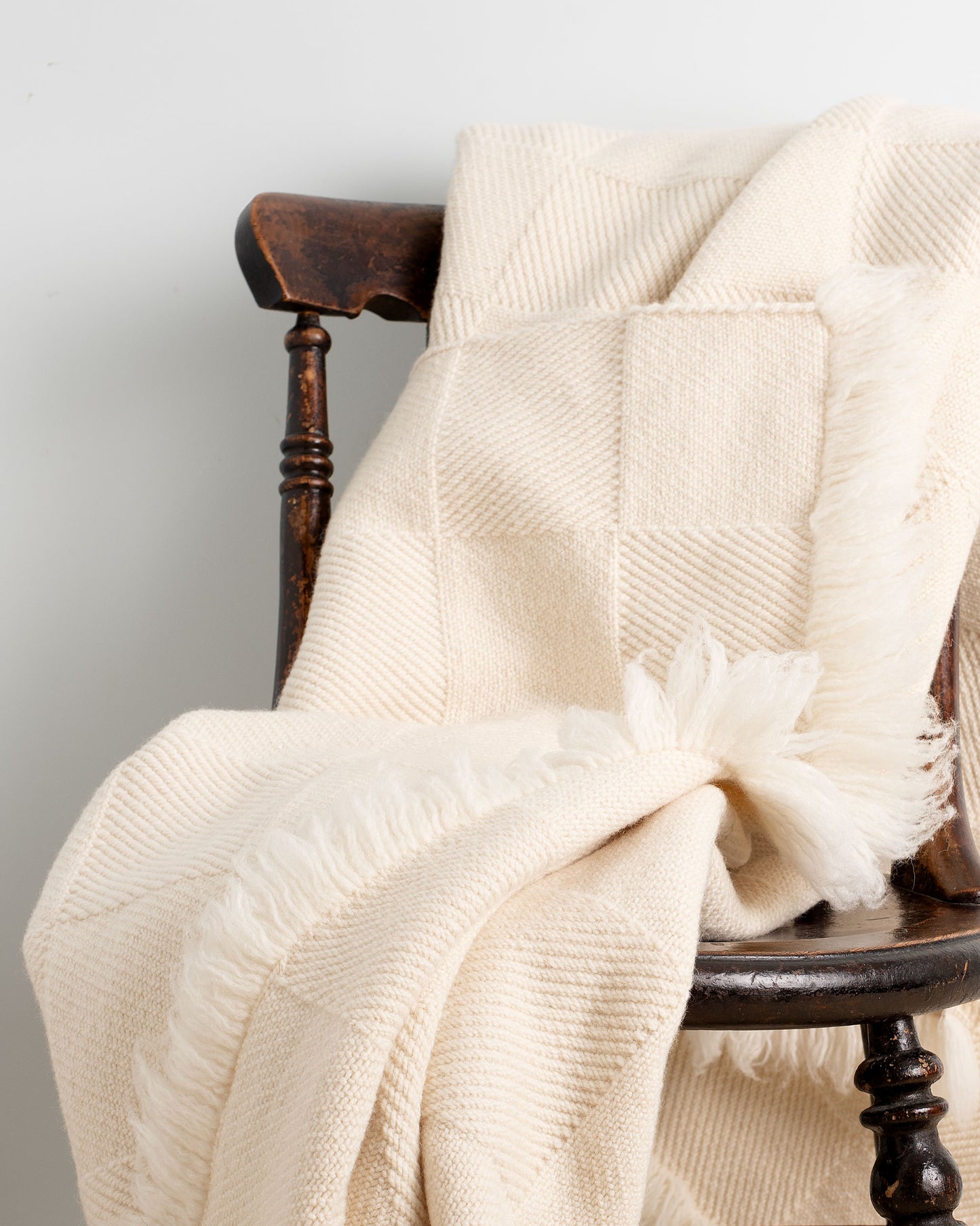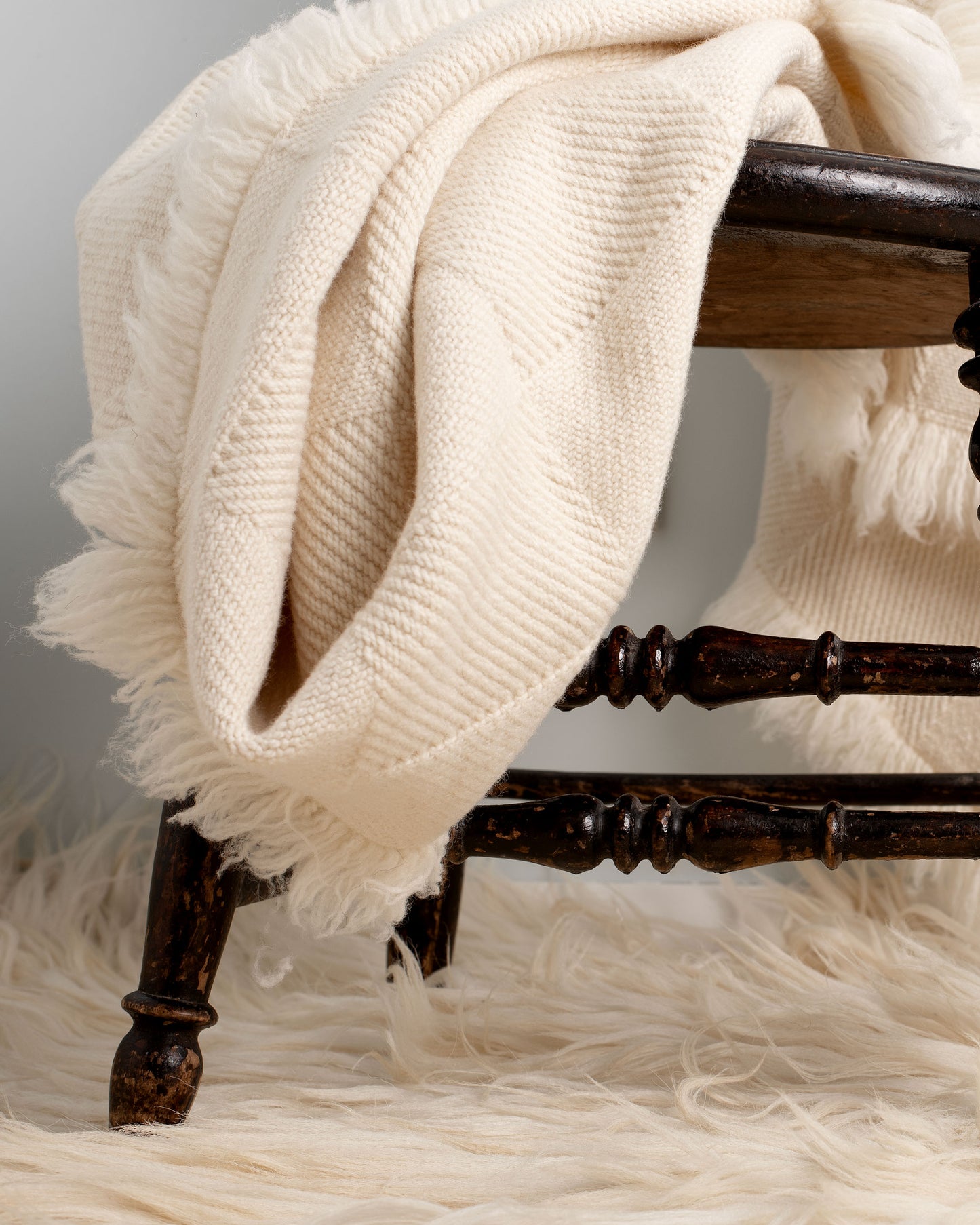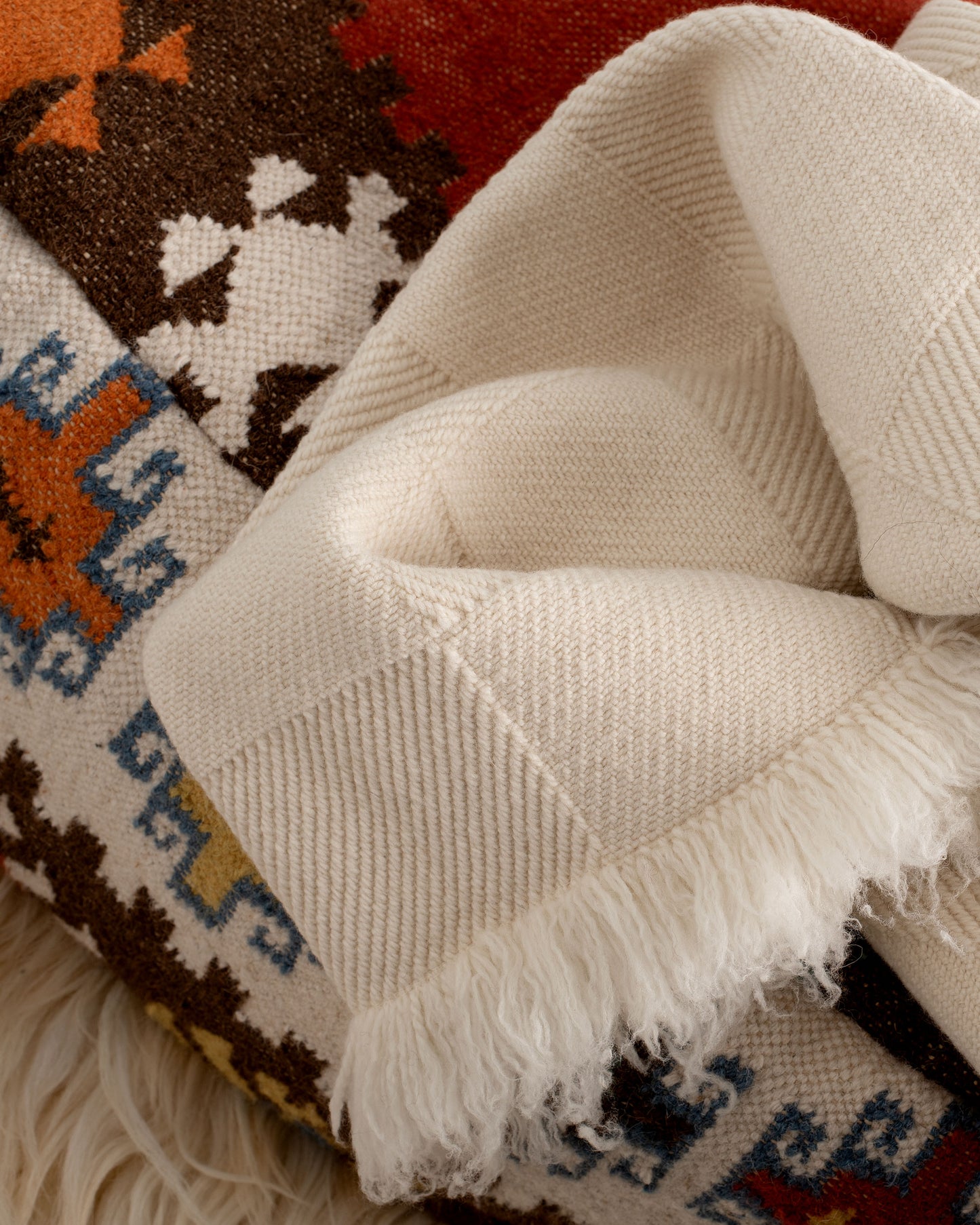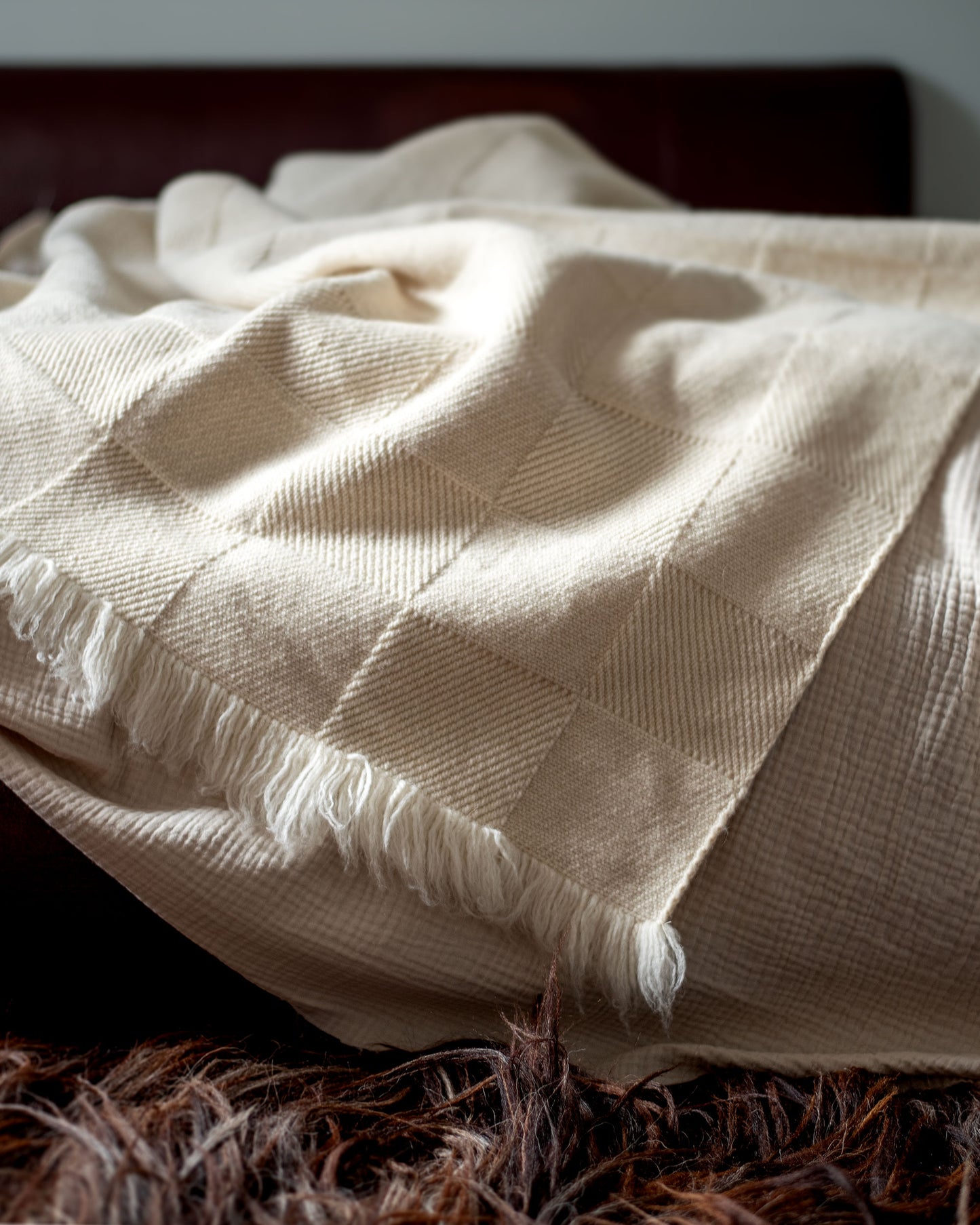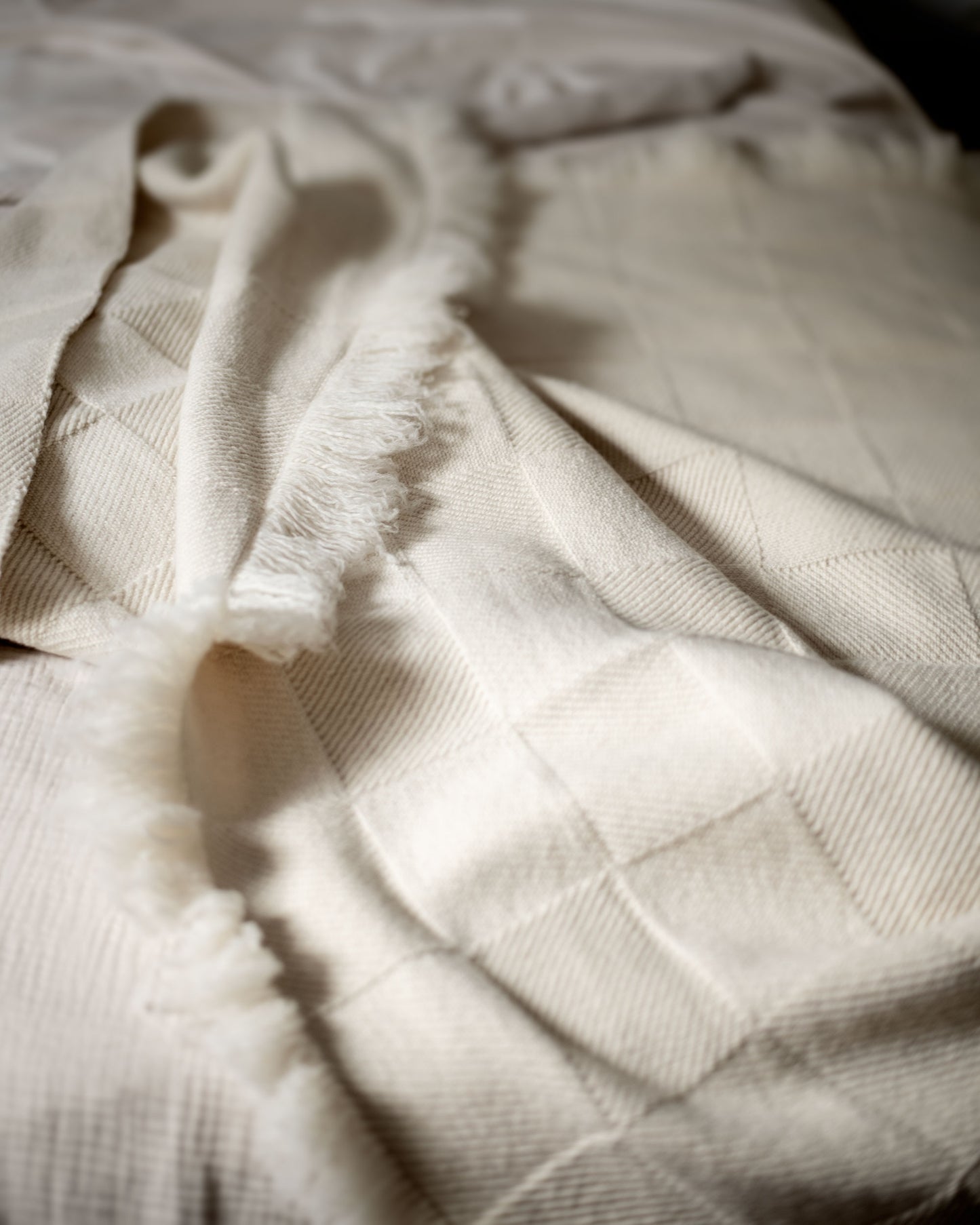 | | |
| --- | --- |
| Material | 100% Virgin Merino Wool |
| Softness | Soft - made of 23 μm (microns) merino wool |
| Design | Checkered pattern weave. |
| Colour | Unbleached & undyed creamy natural white |
| Weight | 1.900kg | 4lbs - 678g/m2 |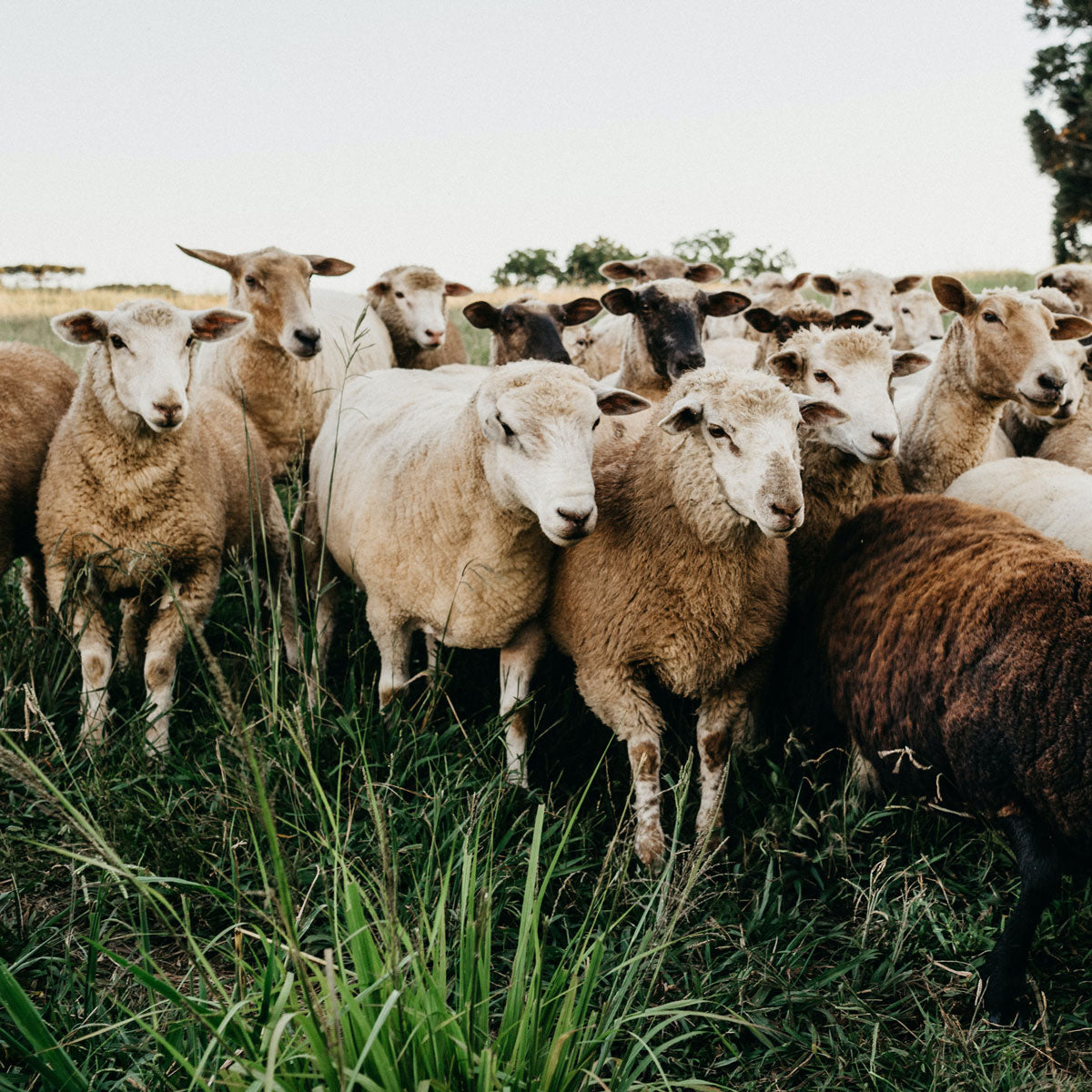 Our Wool
Our sheep wool is locally sourced from a small and independent wool grower, and it is fully traceable.
From the skirting to the carding and the spinning, all is done in our mill.
The wool is not bleached with hydrogen peroxide, not chlorine treated, and not carbonised with sulphuric acid. Pure soap and hard work, that's all it is! The chosen method of processing is much heavier but it ensures high quality and is environment friendly.