Regular price
Sale price
€110.00
Unit price
per
%
Sold Out
This warm luxurious blanket is incredible!
Handwoven on a weaver wooden loom with traditional ethnic design pattern, this beautiful throw keeps many original elements of the craft. Thick and heavy, it will provide lots of comfort and wool.

Made of very thick, heavy, raw undyed wool which is fairly coarse in nature, the blanket has a rural craft feel, something to treasure.
Also, handwoven items carry certain irregularities that add to it's character and overall charm. No two pieces will be exactly the same.

Thick and dense it weighs around 3kg - 6.5lbs, with a density of 800GSM

The blanket is extremely comfortable and durable, suitable for both indoor and outdoor use and boasts intricate pattern design with natural neutral colour, that will surely bring vibrance to you and your home!


View full details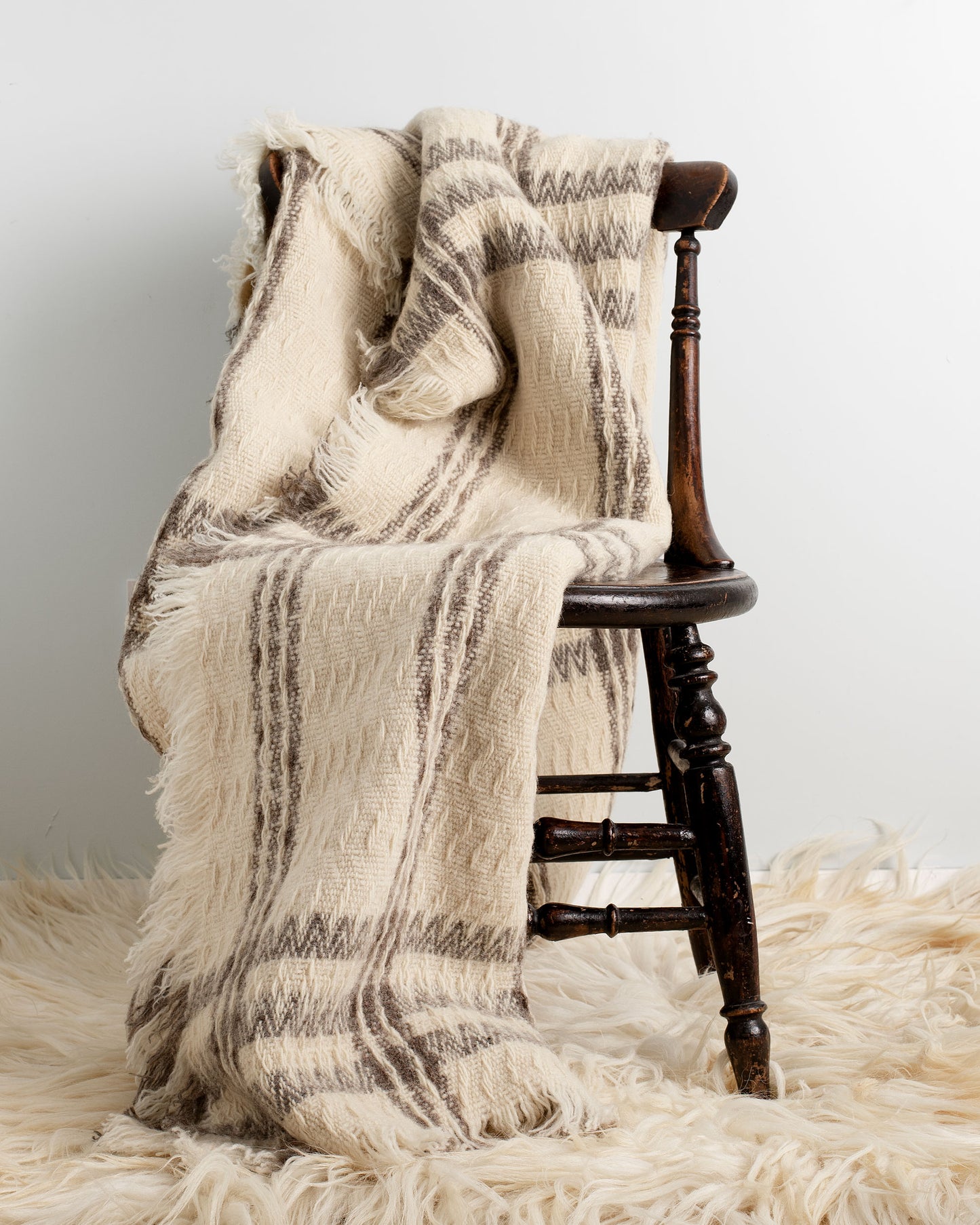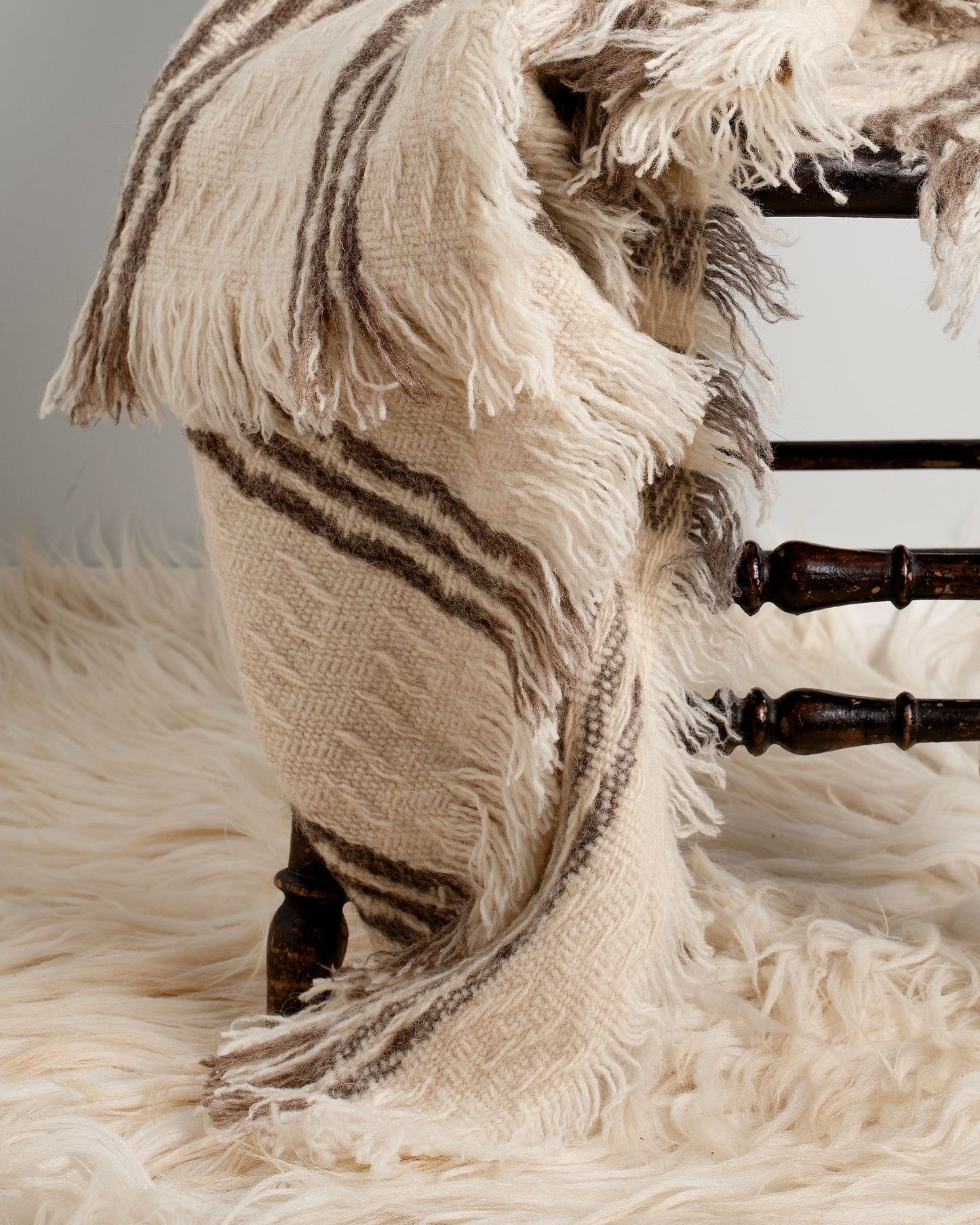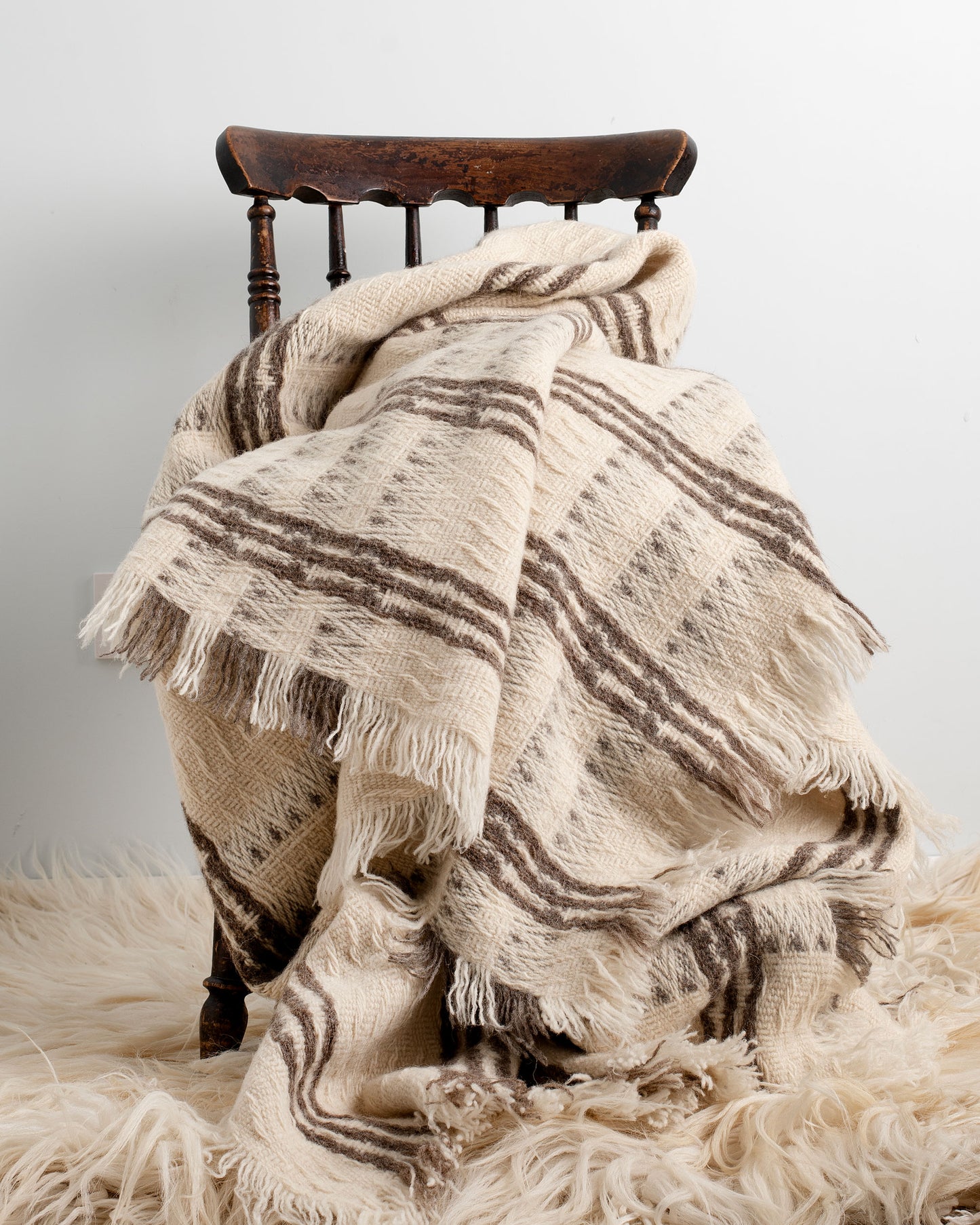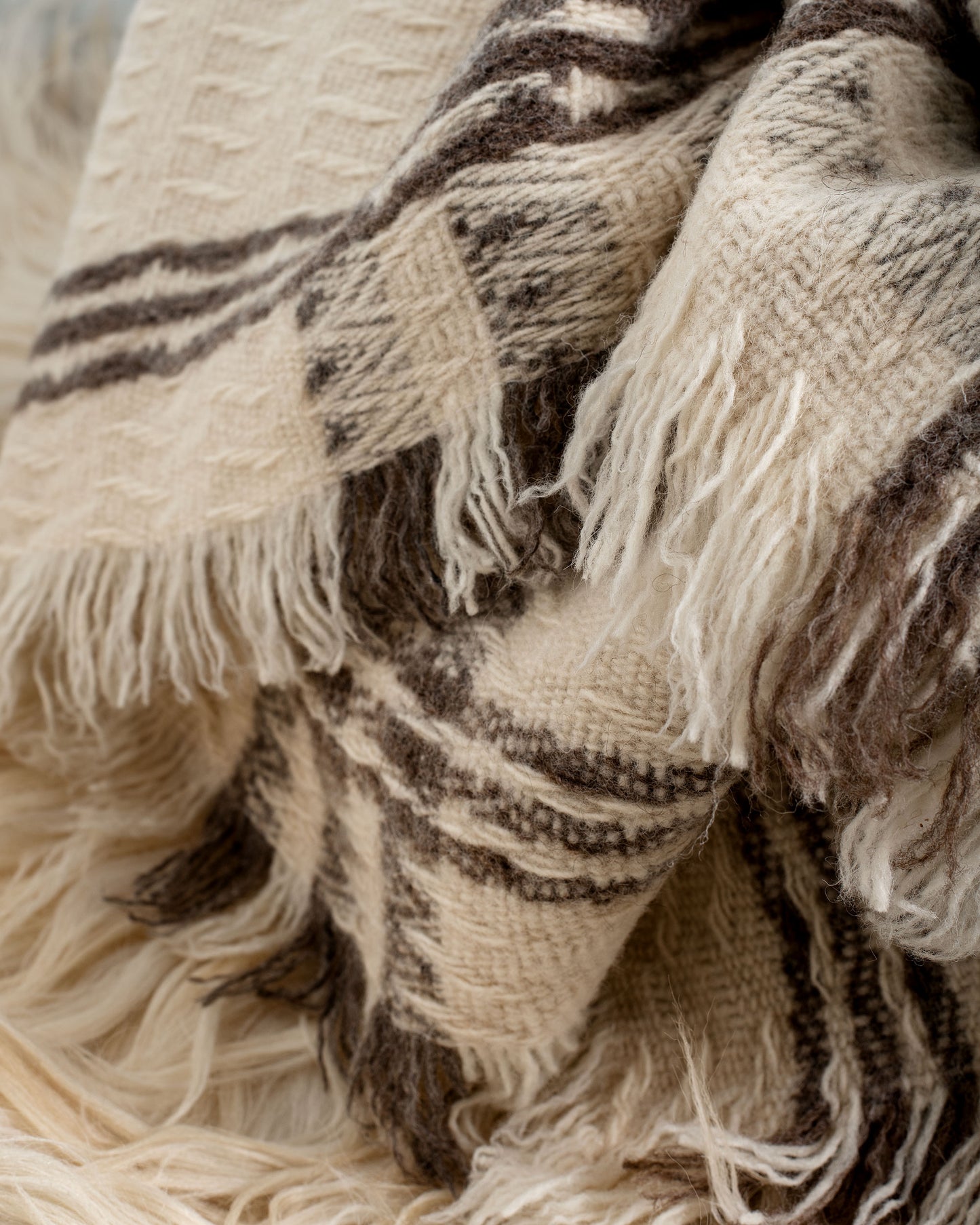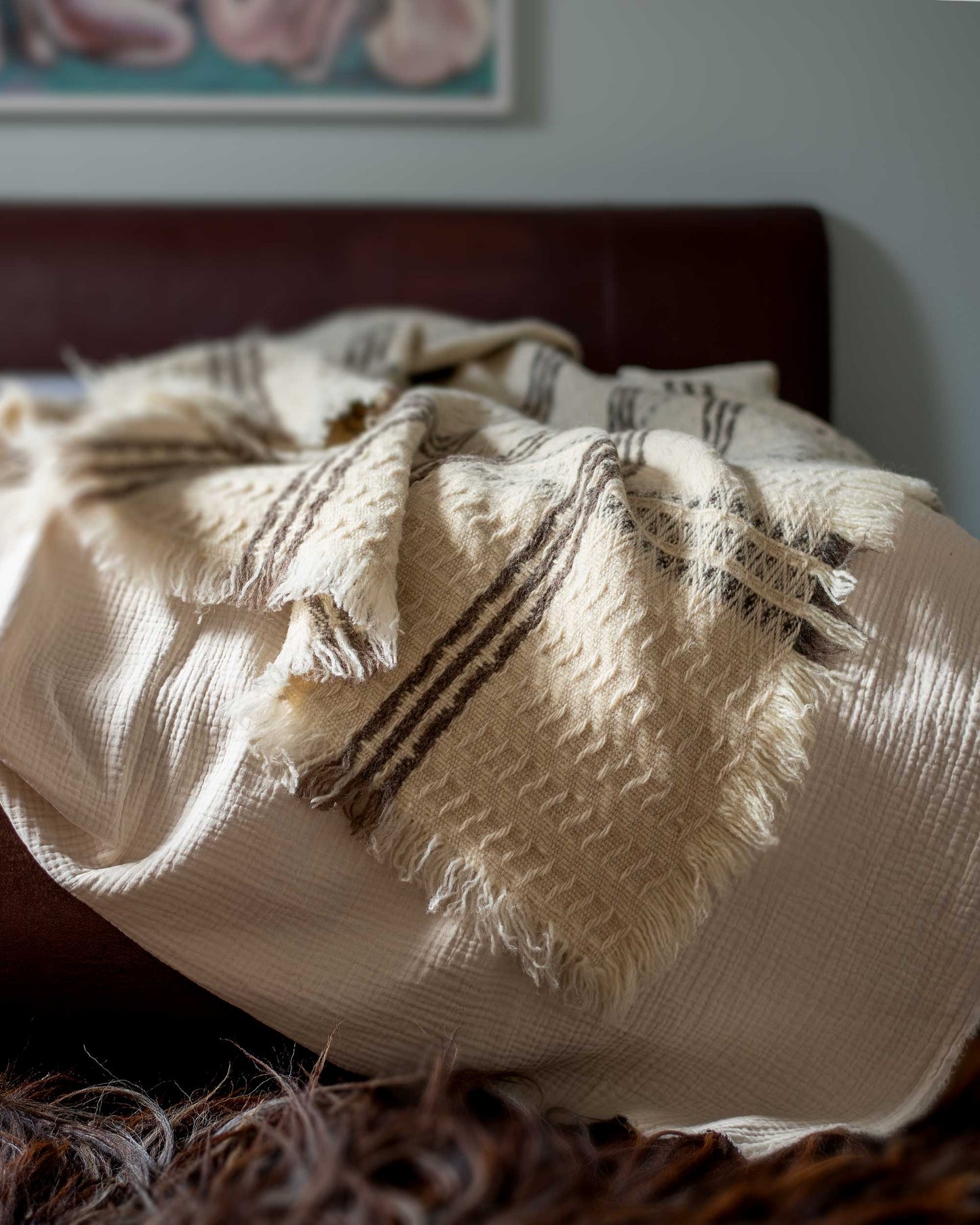 Size
150 x 210 cm | 59" x 83"
200 x 210 cm | 78" x 83"
Material
Virgin Sheep Wool
Softness
Classic - made of 28 μm (microns) sheep wool.
Use
Suitable for both indoor and outdoor use, bedroom, sofa, cottage, cabin & travel.
Design
Traditional ethnic design pattern in open weave. Handwoven on a weaver wooden loom!
Colour
Unbleached & undyed natural ivory / beige with natural brown/grey
Weight
3kg | 6.5lbs - 800g/m2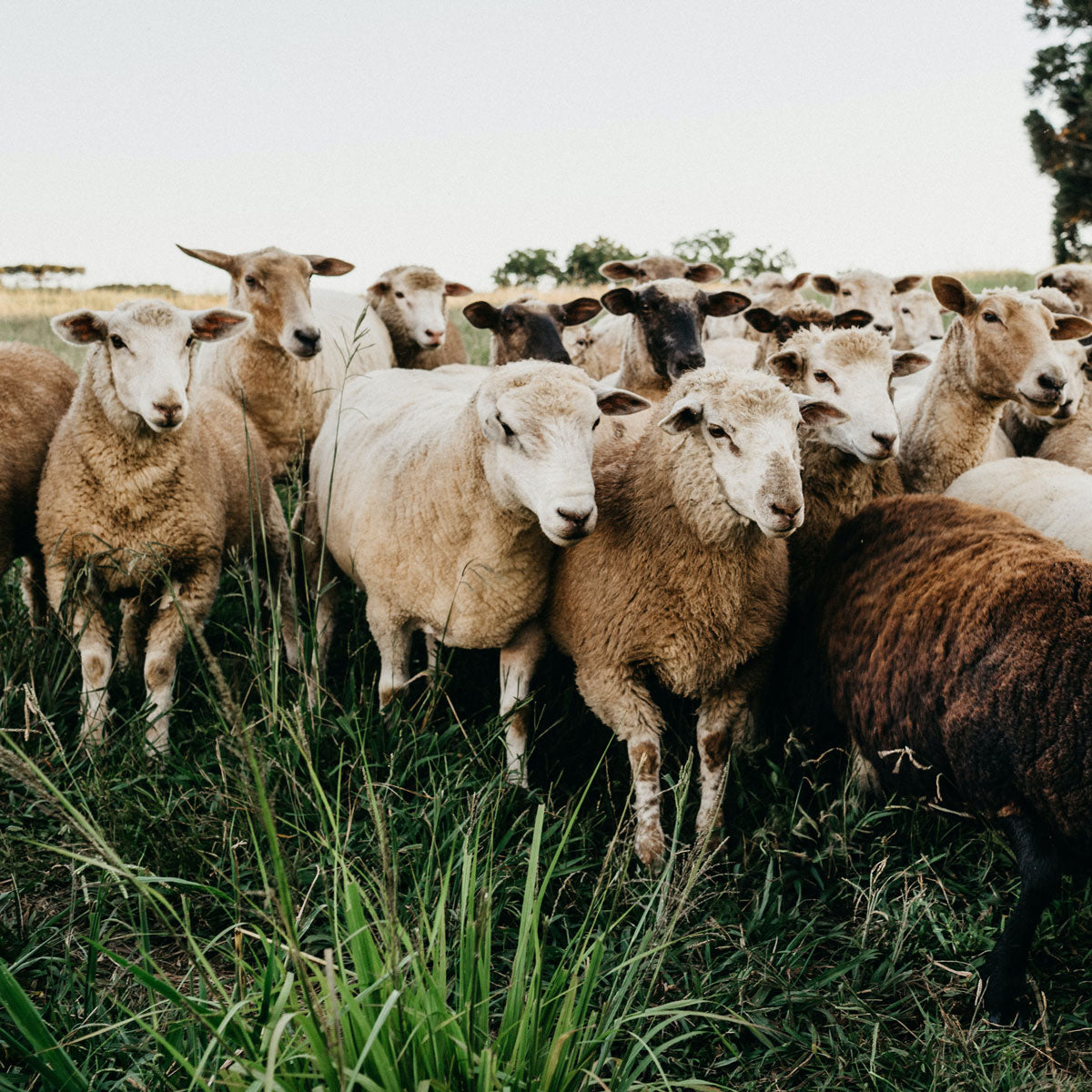 Our Wool
Our sheep wool is locally sourced from a small and independent wool grower, and it is fully traceable.
From the skirting to the carding and the spinning, all is done in our mill.
The wool is not bleached with hydrogen peroxide, not chlorine treated, and not carbonised with sulphuric acid. Pure soap and hard work, that's all it is! The chosen method of processing is much heavier but it ensures high quality and is environment friendly.