Regular price
Sale price
€125.00
Unit price
per
%
Sold Out
This blanket is made of fine 100% merino wool, double-sided, with a stylish Herringbone pattern finished with hand twisted decorative fringes. A very soft blanket, with a pleasant combination of natural white and black, suitable for both interior and outdoor use. It can be used on your couch or as a rug, in the garden, while traveling as a car blanket, or during your summer picnics.

We think you'll agree that there's nothing quite like curling up on the couch or in bed under the warm protection of a big, lush, comfy blanket.


View full details
| | |
| --- | --- |
| Material | 100% Virgin Merino Wool |
| Softness | Soft - made of 21 μm (microns) Merino wool |
| Use | Suitable for both indoor and outdoor use, bedroom, sofa, cottage, garden & travel. |
| Design | Double-sided herringbone weave, finished with hand twisted decorative fringes |
| Colour | Natural white/black |
| Weight | 1.110kg | 2.5 lbs - 400g/m2 |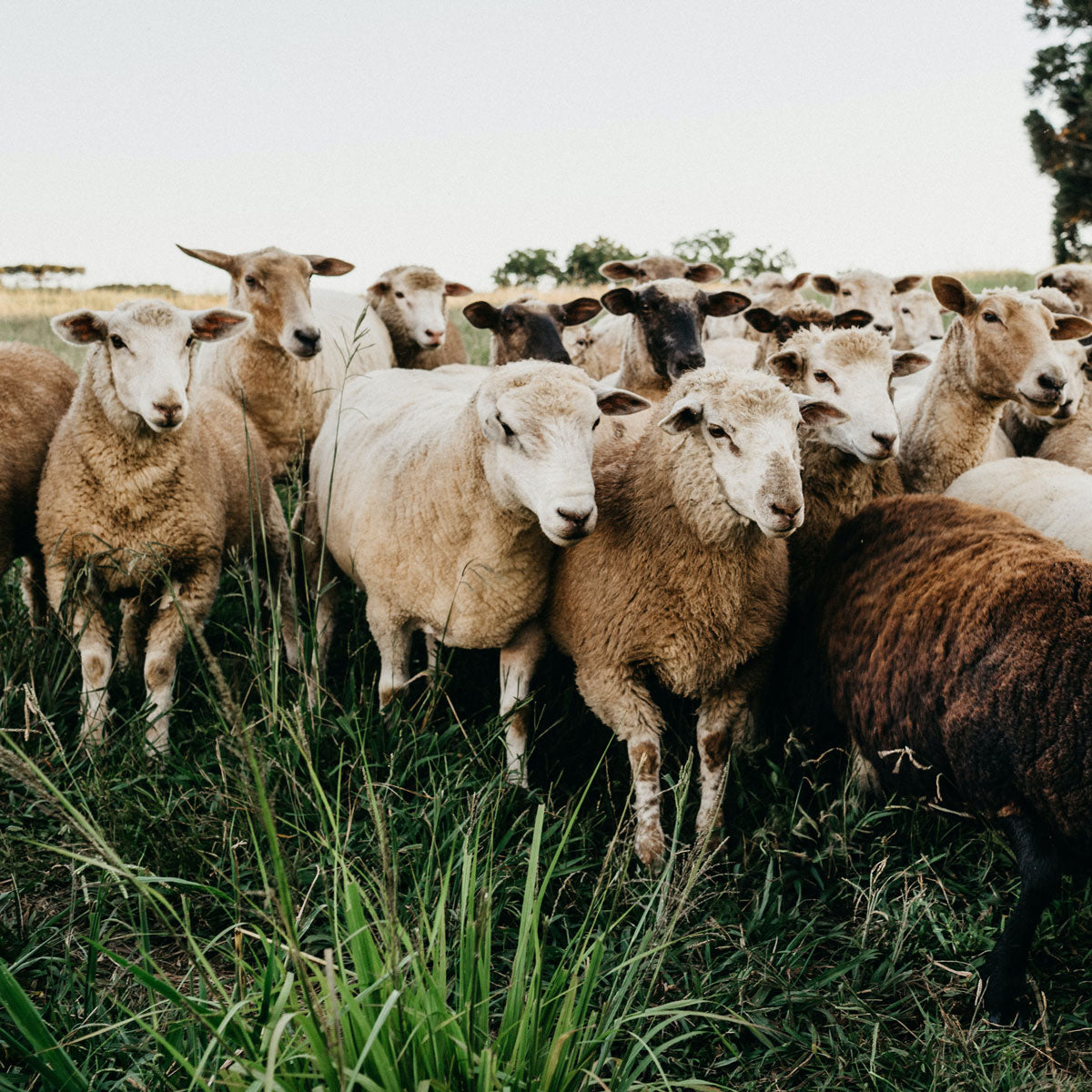 Our Wool
Our sheep wool is locally sourced from a small and independent wool grower, and it is fully traceable.
From the skirting to the carding and the spinning, all is done in our mill.
The wool is not bleached with hydrogen peroxide, not chlorine treated, and not carbonised with sulphuric acid. Pure soap and hard work, that's all it is! The chosen method of processing is much heavier but it ensures high quality and is environment friendly.